PAST EVENTS
---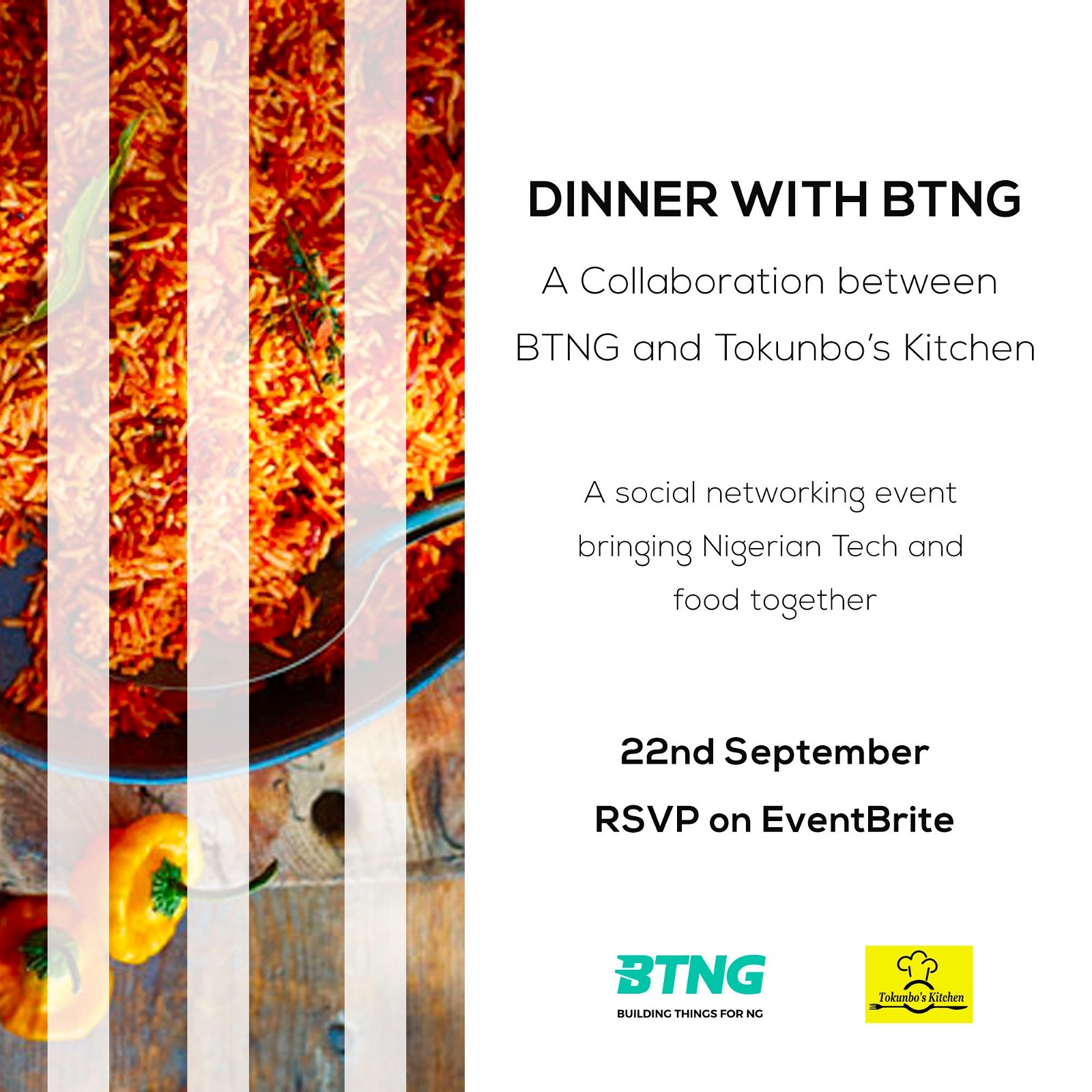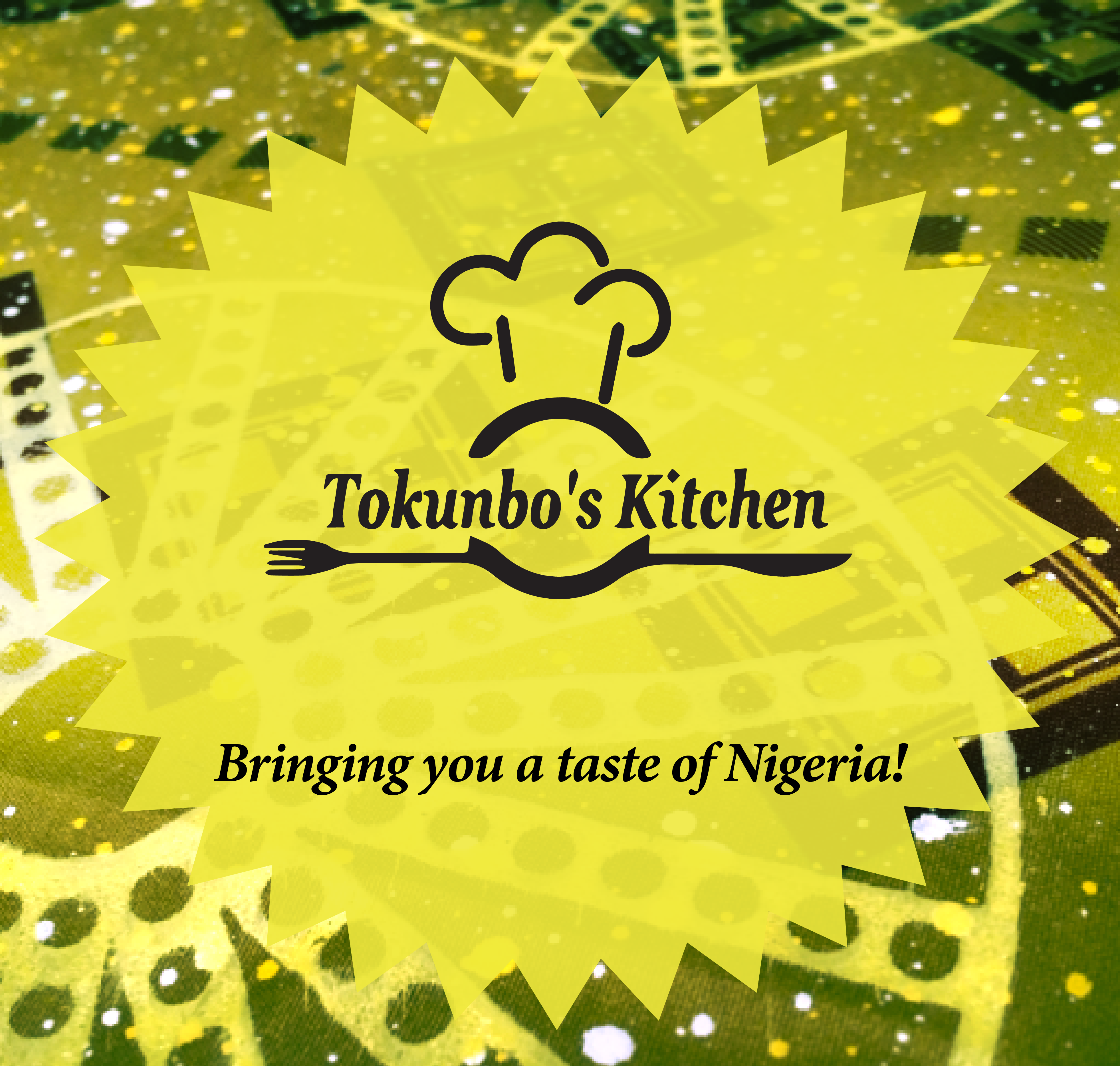 Join us as we celebrate our 2nd birthday with an anniversary gala. Expect an evening of great home cooked Nigerian meals and drinks as well as entertainment and music as would be expected of any Nigerian party.
Come with friends if you can but don't worry if you are coming alone as there is a table full of new people to meet!
Oya, come celebrate at Tokunbo's Kitchen with other food lovers and feast to your heart's content because no one leaves a Nigerian kitchen without a full stomach and heart.
SAMPLE MENU
APPETISERS
Chin Chin
Plantain Crisps
SMALL CHOPS
Peppersoup (Hot)
Asun (Hot)
Puff Puff (v)
Akara (ve)
MAINS
Party Jollof Rice (ve)
Nigerian Fried Rice
Gizdodo
Suya Chicken
Egusi served with Pounded Yam (ve)
DESSERTS
Guinness Ice Cream
Mango Sorbet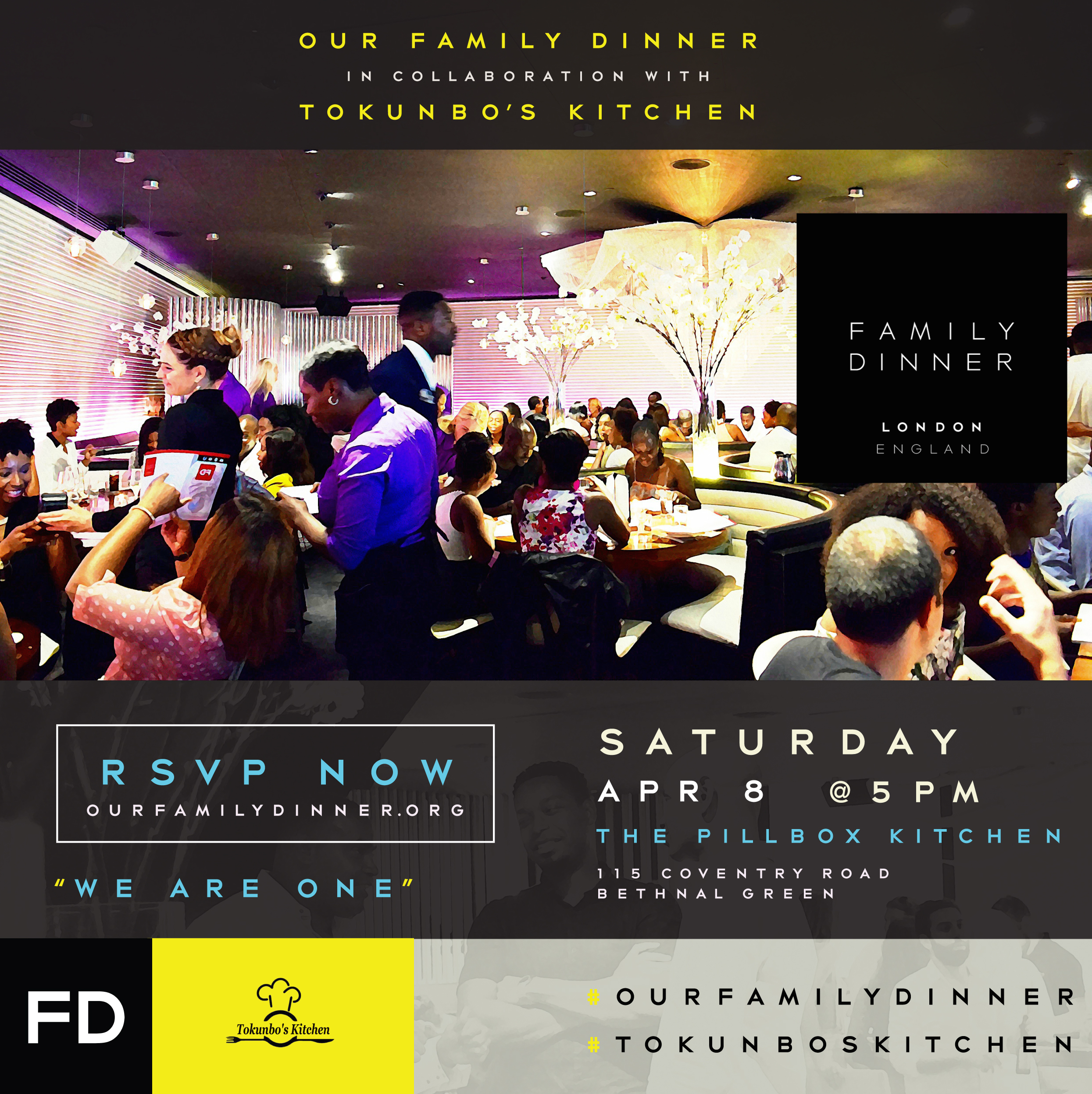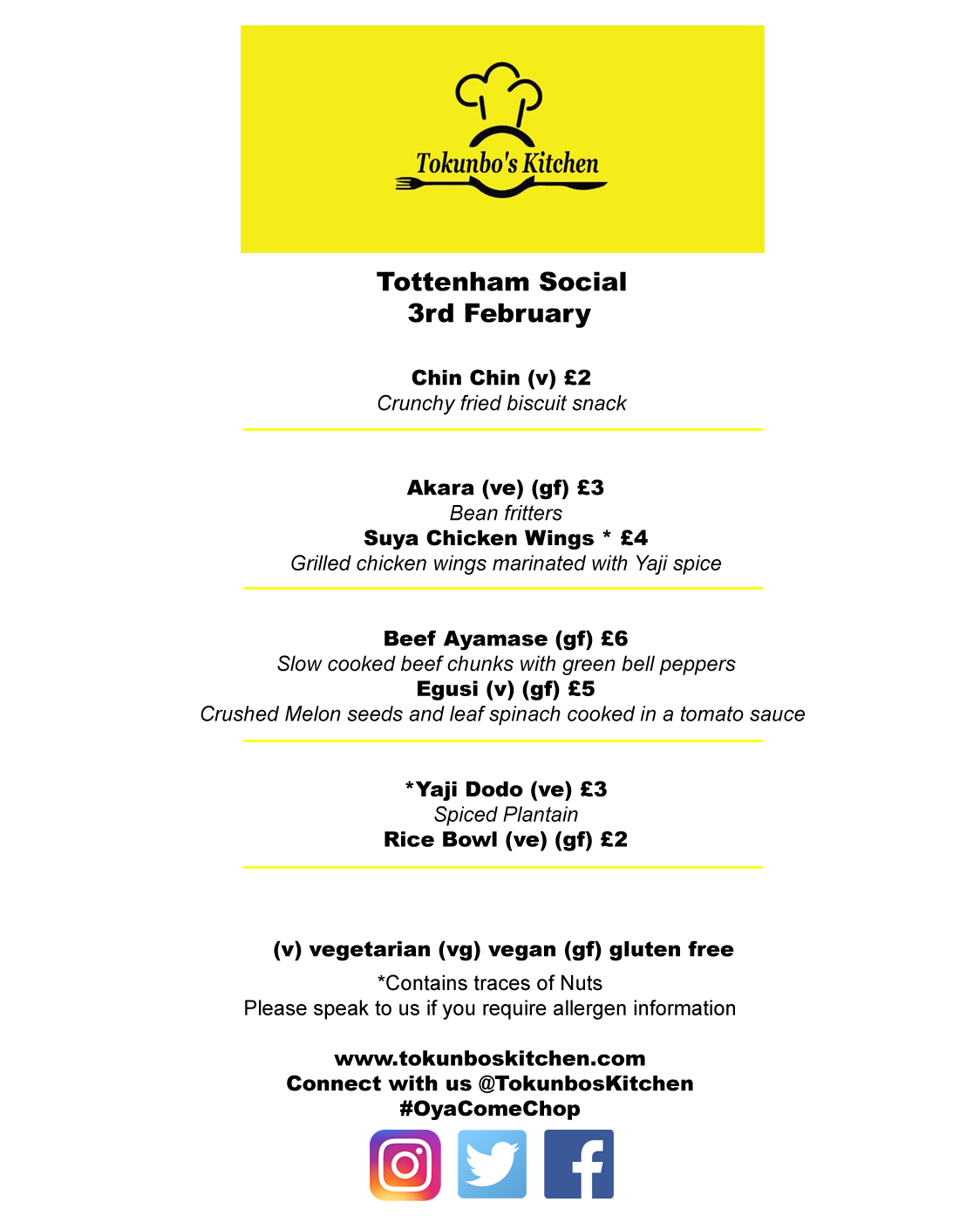 Tottenham Social have invited 12 street food traders over 12 nights with cuisine from around the world! On Friday 3RD February Tokunbo's Kitchen will be enticing foodies with a range of delicious Nigerian Food.
Tottenham Social has been running since June 2015, where we invite different street food traders to take over the kitchen in the evenings Craving Coffee.
We have invited 12 street food traders who are new to us to take over our kitchen for one night each on Thursday, Friday and Saturday nights in February 2017.
For the second night we welcome Tokunbo's Kitchen! Expect your taste buds to be delighted by colourful dishes bursting with lavish flavours of herbs and spices.
In Nigeria, we say "Oya, Come Chop" when it's time to eat. Tokunbo's Kitchen provides food lovers the opportunity to enjoy authentic Nigerian food along with a cultural immersion celebrating the vibrancy and traditions of West African food and culture.
On the bar, we'll be stocked with craft beer, house cocktails & Old-World wines.
Bar 5-11pm, Food 6-10pm, Bookings available via tottenhamsocial@gmail.com